Michael D. Doty, DDS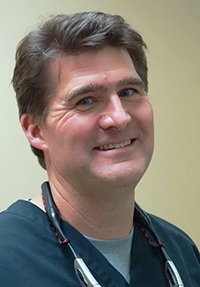 Dr. Doty received his undergraduate degree from the University of Nebraska at Lincoln in 1983. He continued his education at the University of Nebraska College of Dentistry where he received his Doctor of Dental Surgery Degree in 1987. After graduation, Dr. Doty was among a select group to be employed by the College of Dentistry as an instructor for the summer clinics. He began practicing dentistry in McCook, Nebraska, where he owned and operated his dental office from 1987-1996.
Dr. Doty relocated to Abingdon where he continued the established practices of Dr. Jim Stanley and Dr. Ramsey White. During the years since his graduation, Dr. Doty has acquired specialized training from the renowned Pankey Institute, the Center for Advanced Dental Studies in Florida, and at Spear Education in Scottsdale, Arizona, where he has been a member of the Visiting Faculty Club and a Mentor for the past four years. All three groups focus on comprehensive dentistry for optimal restoration of the teeth, jaws, muscles, and TMJ to create beautiful, healthy smiles designed to complement each patient's unique facial features. We are proud that our patients receive a high level of care found only in a small percentage of dental offices in the United States. Dr. Doty's training allows him to treat beyond general dentistry by considering the entire masticatory system as well as the best cosmetic and restorative solutions for his patients.
In his out-of-office time, Dr. Doty's love of the outdoors keeps him busy working on home landscaping projects. He also enjoys boating with his family and snow skiing. Family is very important to Dr. Doty and he visits his children and his four sisters and their families whenever possible.
Meet Our Team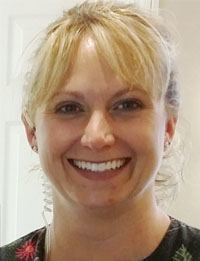 Melanie – Dental Assistant